Say hello to
Ren & Stimpy's dad
, and wish him Happy Birthday!
Here are few other pieces of my Ren & Stimpy fan art from the last 10 months: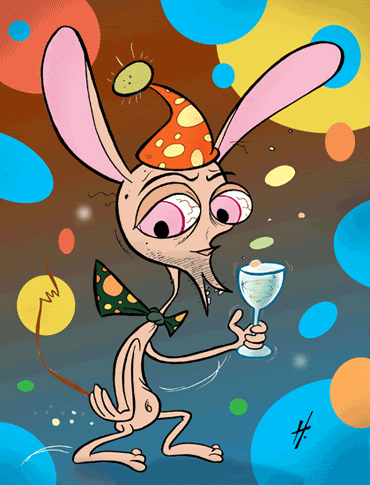 The Royal Canadian Kilted Yaksmen in action:
A drawing from last year, for a dear friend who was feeling down that day. Works better than happy helmet:
A recent experiment gone wrong (note - it's only a part of the bigger picture):
Here's even more John K. / Spumco fan art for your enjoyment...
Various George Liquor expressions (all original, not copied from John's drawings):
The next few pictures were directly based on the original drawings by John and other Spumco artists. Most of them are taken from my
learning & practice blog
:
Check
this post
for even more George Liquor stuff and fan-art.